The Mondi Warszawa sp. z o.o. plant is located in Mszczonów, about 40 km from Warsaw. The plant manufacturers packaging for producers of household chemicals, cosmetics, fruit and vegetables intended to be sold in brick and mortar stores and packaging for the eCommerce sectors. Products manufactured here include flap boxes, SRP type packaging, trays for fresh vegetables and fruit, display stands, wrap-around packaging, and envelops and shipment containers.
The plant started its operations in 1996, and it joined Mondi Corrugated Solutions in 2004. Until recently, the plant machinery consisted of nine processing machines, a corrugator, and a 6-colour HQP flexographic printing press. Currently, the plant is being expanded under the Mondi investment plan, which assumes an over two-times increase in the production capacity by 2023 (to 320 million square meters per annum). This will be possible due to installation of new machines, further automation and digitalisation of processes, improvement of internal logistics and investments in the infrastructure.

Environmental aspects under scrutiny
Investments in the plant in Mszczonów are dictated, among others, by an increasing demand for environmentally friendly packaging. This trend gains in strength due to stricter legal regulations (environmental fees), sustainable development declarations of manufacturers, and pro-environmental pressures of consumers.
An annual study conducted by Mondi shows that 82% of consumers prefer packaging that can be recycled
In accordance with sustainable development principles, packaging should have the lowest possible adverse environmental impact at every stage of its "life": from their production, through use, up to recycling.
For a manufacturer of corrugated packaging this means, among others: sustainable purchases and use of materials within the circular economy, minimising of a carbon footprint and material waste, and designing of monomaterial solutions suitable for re-use, processing, or composting.
Improvements and modernisations conducted at the plant near Warsaw will enable meeting of those requirements on a larger scale.
eCommerce is still 'in'
The machinery development in Mszczonów is also an answer to the expansion of electronic commerce. Recently, the eCommerce has developed significantly – in 2021, it was already responsible for about 20% of global retail sales. A larger volume and greater goods variability require packaging of different dimensions, shapes, and strength.
As the trend analysis conducted by Mondi shows, internet sellers prefer packaging solutions that are practical, provide optimal protection of shipped goods, and are sustainable. With the increasing number of shipments, the packing process during performance must be very efficient. This concerns both the effective use of the material and the packing speed.
Shipment packaging ceased to perform solely its basic protective function. They have become a part of a communication strategy of online stores and a way to create an advantage edge in a very competitive market. For a consumer, the very opening of a parcel has become a significant part of the purchase experience, where a great attention is paid to quality, convenience and environmental aspects alike.
The X-fold Box concept implements assumptions consistent with current trends in the eCommerce sector (shortening of packing time, more luxurious brand impression, and a design of 100% renewable and recyclable material). The packaging is based on two-point gluing of a bottom with a cover, and a folded design. It is supplied to a customer in a flat unfolded form, and this contributes to savings in transport and storage. The box can be opened in a flash with few smooth moves, and closed easily with a hotmelt strip. This, in turn, accelerates and facilitates the process on the packing line and reduces the demand for labour. The design got an award at this year's WorldStar Packaging 2022 in the eCommerce category.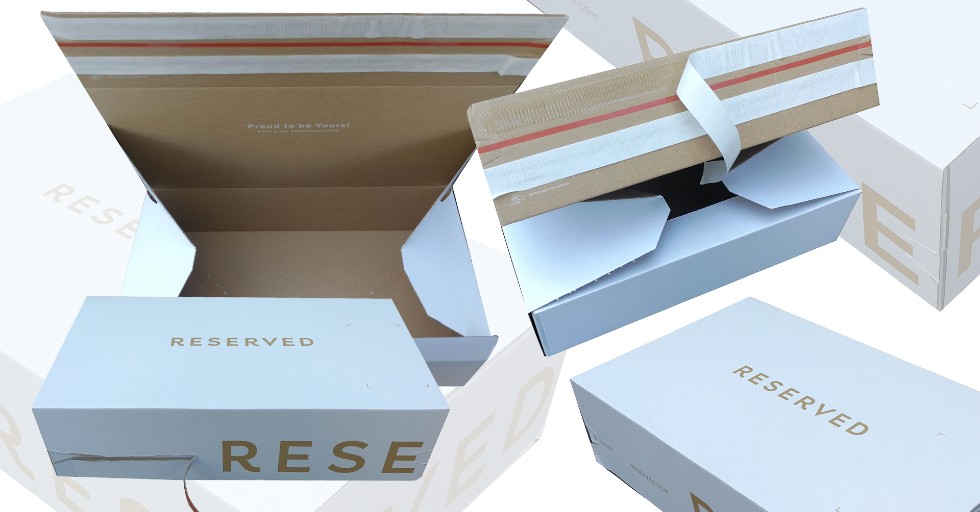 This ready to use solution is created on a gluing machine that can prepare up to 15 thousand pieces of packaging per hour.
It is also used to manufacture packaging intended for household chemicals, cosmetics, or food. With this solution, a manufacturer receives one packaging that secures goods in transport and, at the same time, facilitates aesthetic display on shelves
Less air in a package
A significant increase in fuel prices and shortage of qualified drivers lead to a rapid increase in logistic costs. Companies manufacturing goods for brick and mortar and electronic commerce perceive a reduction in transport of too large packaging as an opportunity to reduce those costs.
Modernisation of machinery at the factory in Mszczonów enabled expanding the range of packaging solutions. With the adjustable height of the box, new designs enable an ideal tailoring of the packaging to dimensions of transported goods. This offers an opportunity for cost reductions due to the reduced material consumption and increased transport effectiveness.
A customer can also order one type of packaging for products of different dimensions, thus simplifying the packaging process (and reducing costs). The design of 4 heights, 4 Height SupremeBox (that received an award at the WorldStar Packaging 2021) enables immediate adjustment of the height due to the innovative creasing system. An automated bottom and integrated hotmelt accelerate the process on the packing belt.
The implementation of such customised solutions requires good understanding of customer needs and advanced machinery enabling implementation of innovative designs in a way guaranteeing business stability for customers.
Therefore, Mondi invites you to an extensive discussion on the future of packaging. It covers a series of events, including webinars and cyclic workshops in co-development, at which we check various perspectives of business practitioners, structure our knowledge, and search for new concepts meeting the business challenges.
If you want to keep your finger on a pulse of trends shaping the packaging market, read opinions of experts in this sector and learn how to prepare for approaching changes, visit the following website: https://mondinewsletter.gr8.com/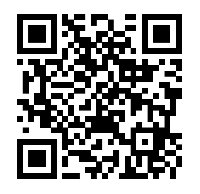 The map of current market trends can be found at the above website.
Below, we present that part of it which concerns this article.